727 Torque Converter Mopar Plymouth Chrysler Dodge Torqueflite TF 727 Race Torque Converters by JW Performance
The 727 Torqueflite torque converter is one of the most critical components involved in getting maximum performance out of an automatic transmission equipped vehicle. This holds true whether you have a restored muscle car, stock street vehicle, hot street strip car, hot rod, street rod or all out race car.The right stall speed 727 torque converter for your exact application will insure maximum performance and long trouble free service.
Buy the best 727 converter, we offer high quality JW Performance Transmissions brand 727 torque converters. We use their high stall racing torque converters in our own race cars and have been a distributor for JW since the 1980s. Not only do they make outstanding performance products, they also support many racing series and back up their products with top quality service. We are proud to be a full line distributor for JW Performance torque converters, transmissions, and automatic transmission parts and accessories.
We offer TF 727 torque converters for a wide range of engine sizes, power levels, transmission types and applications. Whether you need a torque converter for towing, street performance, street and strip use, pulling events, or all out drag racing, we have the right stall speed converter for your project.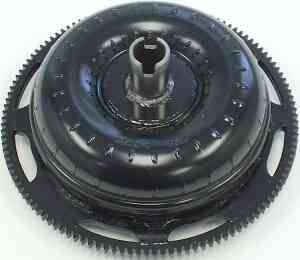 Please call us, e-mail us or use our live support chat button if you need assistance selecting the best 727 torque converter for your application. Many of the racing and specialty converters we offer are not in our shopping cart system. This is because we have many specialty and racing converters built to order to insure maximum performance in you exact application. Please contact us for details and pricing if you do not find what you need on our website.
JW Performance 727 Torqueflite Torque Converters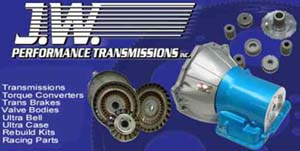 Mopar Plymouth Chrysler Dodge Torqueflite TF 727 Torque Converters

Part #
Description and Notes
Price

Fuel Economy Mileage Converter

jw 50441
12" mileage converter

$365.16 $346.90





Street Strip Lethal Series 727 Converters

jw 50442
11" 2400 - 2800 stall

$431.00 $409.45





jw 50438-1
10" 3400 stall

$800.70 $760.67





jw 50438-2
10" 3800 stall

$800.70 $760.67





Drag Race and Ultra Competition Series TF 727 Torque Converters

jw 50432A
8 inch 5200/6100 stall

$1257.40 $1194.53





jw 50432BS
8 inch 5400/6500 stall

$1257.40 $1194.53





jw 50432C
8 inch 4400/5700 stall

$1257.40 $1194.53





jw 50432C9
8 inch 3500/4700 stall with special sprag

$0.00
Contact us for availability!

jw 50432CS
8 inch 4800/6300 stall

$1257.40 $1194.53





jw 50432DS
8 inch 4600/5700 stall

$1257.40 $1194.53





jw 50432ES
8 inch 4300/5200 stall

$1257.40 $1194.53





SFI Approved Mopar HP Racing Flexplate

Dodge Plymouth Chrysler Mopar 6 bolt crank to Mopar 727 or 904 Torque Converter

This flexplate is a SFI approved, solid, extremely strong flexplate for use with any 6 bolt Mopar V8 crankshaft and a Mopar TF 727 or TF 904 Automatic transmission torque converter. This flexplate is for 11", 10", 9" and 8" High Performance and racing converters and uses 7/16" bolt attaching holes for both the crankshaft and torque converter.

If you have ever seen or held a stock type Mopar flexplate, you know how weak they are. Do not risk damage to your expensive HP engine and transmission by using a weak stock type flexplate, step up to the best JW Performance Solid SFI certified flexplate and know you have a much safer plate transferring your engine power to the transmission.

This is a neutral balance flexplate.

jw 93015
All Mopar V8 with 6 bolt crank flange and 8, 9, 10 or 11 inch diameter 727 and 904

$172.50 $119.03




Please click to view our complete index listing of available TF 727 transmissions and parts.
When installing a higher stall speed converter, it is a good idea to also install a deep aluminum transmission pan and on racing transmissions also an external transmission cooler. Dirt and heat are the two biggest enemies of long life for an automatic transmission, so keeping the fluid clean and in the proper temperature range pays off big dividends by extending transmission life.
There are many cheap, low quality torque converters on the market as unscrupulous sellers know that from the outside most buyers can not tell what is really inside the outer case that you see when looking at a torque converter. Do not be taken in by their hype and cheap prices, buy the best, buy JW.
Characteristics of a High Quality TF 727 Torqueflite Torque Converter
To be the best torque converter, whether for towing, muscle car restoration, high performance, or an all out race converter, requires more than just a high stall speed. A high stall converter...read more
727 MANUAL SHIFT REVERSE PATTERN VALVE BODY
Part #
Description
Price
jw 50218-R
66 and newer model 727 manual reverse pattern

$0.00
Contact us for availability!

727 TRANSBRAKE REVERSE PATTERN VALVE BODY
jw 50550BR
66 and newer model 727 trans brake reverse pattern

$1132.67 $1076.04




Links to other related sections of our website: