Automotive Oil Pump Stock , High Performance, High Pressure, High Volume & Racing Engine Oil Pumps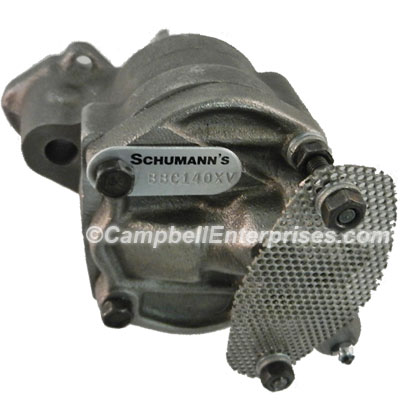 When you build a high performance or racing engine one of the most important parts for you to choose correctly is the oil pump and lubrication system. For the best muscle car, high performance and racing oil pumps click: Schumann Oil Pumps
Your engine depends on its oil pump, if the oil pump fails, then everything grinds to a halt, literally. We carry high quality Sealed Power and Speed Pro oil pumps. These pumps have proven over the years to be strong, reliable engine oil pumps, and we are pleased to offer them for a wide range of engines. These oil pumps are precision engineered, and manufactured to give long trouble free service in your car or truck engine.
Sealed Power original equipment automotive engine oil pumps are generally used in stock rebuilds, and mild performance rebuilds. The Speed Pro high volume oil pumps are more commonly used on high performance and racing engines. All of the pumps that we sell are brand new, top of the line oil pumps. These are not used or rebuilt.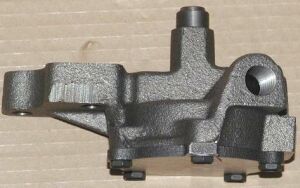 Oil Pump Info Pages by Engine Brand & Type

Click the links below to go directly to the Sealed Power Speed Pro oil pump listings for your engine

Dodge Plymouth Chrysler
Mopar Oil Pump
Chevrolet
Buick
Oldsmobile
Pontiac
Ford Mercury
Small Block V8 273-360
Big Block V8 361-440
Search for Automotive Car Truck Engine Oil Pump and Oil Pump Assemblies Kits Parts and Drives
It is taking us longer than anticipated to get this oil pump section of our site built. If you did not find the oil pump, high volume or high pressure oil pumps and parts that you where looking for, please feel free to contact us.