Chevy SUVs Chevy Trucks Chevy Tahoes Chevy Avalanche Performance Parts Info
Chevy is back in action and moving forward with some great designs in the new Chevy Truck and SUV product lines. The Tahoe and Avalanche products are two great examples of this. These vehicles are far more advanced that similar products from just a few years ago. While Chevy has built these vehicles to be tremendous performers, many of us are always looking for ways to improve performance even more, personalize our vehicles, etc. We will be offering many performance parts and accessories for these great vehicles as they become available.
New Chevy Tahoe SUV Trucks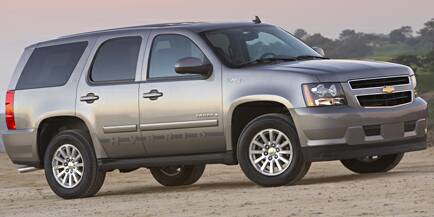 New Chevy Tahoe dealers have these great trucks in stock now. Drop in and check out all the latest features and take one for a test drive, you will not be disappointed. There is no doubt that these new vehicles are going to change the future of some of the performance parts that we offer. It will no longer be just about getting more power from your engine, but also electronics, electric motor technology and controls and more will be part of the wave of the future. High performance engine and motor parts will continue to evolve, and we will be here to provide the performance parts you are looking for.
New Chevy Avalanche Trucks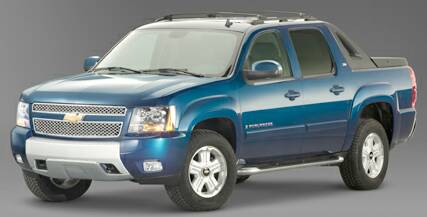 When it comes to Chevy trucks, the Avalanche is a sporty vehicle, the bridges the gap between full size truck and SUV. With its roomy interior, but still having a useable bed area, the Avalanche makes a great all around fun machine, which can still work when it needs too. In addition to performance engine parts, exhaust systems and other drive train related parts, we intend on providing a wide range of accessories to personalize your Avalanche and make it even better suited for your exact use.
High Performance and Off Road Racing Chevy Trucks
In addition to performance engine and drive train parts for the Chevy Trucks and SUVs, we plan on offering a wide range of suspension parts, body trim items, dress up parts and more. In the not too distant future there may be racing classes specifically for hybrid trucks. In addition to performance items, there will likely be new safety devices required based on the unique construction of the motors and battery systems used in hybrid vehicles. We will work to also provide the new required safety devices just like we currently do for other racing vehicles.
New Chevy Truck and SUV Platforms for the future?
We are currently in a time of rapid changes. These changes are due to many factors such as the economy, ecology, fuel shortages, (whether real or fabricated) and rapid technological advances in alternative energy sources. If you look back in time, you will see that a 1950s vintage Chevy truck bears little resemblance to the highly refined models available today. While the simplicity of older trucks was a perceived virtue to many, modern trucks have a lot going for them.The great power, plush interiors, vastly improved handling, anti lock braking systems and many great comfort features make most modern truck owners happy with the way things have changed. The current state of the art in truck and suv design has advanced greatly over those designs of just a few years ago. The rapid changes in technology will insure that future truck designs will continue to dazzle us. You can bet that Chevy will be at the forefront of cutting edge truck and SUV designs.