CP Pistons Yamaha Raptor 700 Piston Kits and Rhino 700 FI Pistons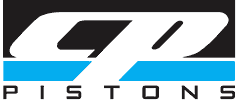 Yamaha 700 Raptor high performance and racing Yamaha piston kits are available from CP Pistons for all model years of the Raptor 700 R and Rhino 700FI four stroke ATV's.
We offer discount pricing, fast shipping and tech support should you need assistance. Standard bore size and big bore Rhino 700FI and Raptor 700R CP Pistons Yamaha ATV kits and high compression 700r pistons are all available here. These forged pistons will work with oversize valves as well as high lift camshafts as they include oversize valve reliefs. They incorporate a X style forging for greater strength, durability and reduced weight. Along with the full radius dome designs, high performance piston rings and lightweight piston pins, these pistons offer the highest quality and are engineered for maximum power output.
CP Pistons, for those that demand the ultimate in engine performance!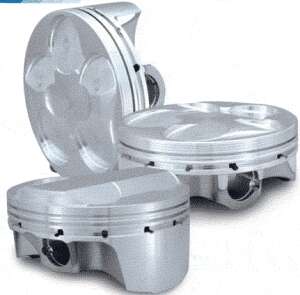 CP Pistons 700 Raptor racing pistons are used by top professional riders and teams
Standard Features included with each Yamaha Raptor 700 R CP Piston Kit:

Standard series pistons have a "M" in the part number

Double forced pin oilers
Fully CNC Machined
Accumulator groove
Pick lock removal grooves
Anti detonation grooves
X-style forging
Light weight pins
Balanced to + or - 1 gram
Get HOLESHOT WINNING POWER with CP Pistons!
CP Pistons for 2006 - 2014 Yamaha Raptor 700 R and Rhino 700FI
Stock Bore 102mm (4.016") Stock Stroke 84mm (3.307")

Piston/Gasket Kit Set includes: 1 Piston, 1 Piston Pin, Piston Rings, Pin Lock rings, 1 Top End Gasket Kit
Piston Kit includes: 1 Piston, 1Piston Pin, 1 set Piston Rings, Pin Lock rings for 1 cylinder
Gasket Kit Includes: Cometic high performance top end gaskets required to replace piston in 1 cylinder

Bore Size
CCs
Comp
Installation Notes

Piston/Gasket Kit

Piston Kit

Gasket Kit

Replacement Piston Rings
102mm std.
686cc
11.0-1
deglaze cylinder

cpk1039a

cp m1039

cp c3142

1610XHH NCR-4015
102mm std.
686cc
12.0-1
deglaze cylinder

cpk1040a

cp m1040

cp c3142

1610XHH NCR-4015
105mm +3mm big bore
727cc
10.75-1
bore and replate cylinder

cpk1041a

cp m1041

cp c3144

1000 NCR-4130-5
105mm +3mm big bore
727cc
12.0-1
bore and replate cylinder

cpk1042a

cp m1042

cp c3144

1000 NCR-4130-5
105mm +3mm big bore
727cc
13.0-1
bore and replate cylinder

cpk1053a

cp m1053

cp c3144

1000 NCR-4130-5
105.5mm +3.5mm big bore
734cc
11-1
bore and replate cylinder

cpk1086

cp m1086

cp c3144

1000 NCR-4150-5
105.5mm +3.5mm big bore
734cc
12.5-1
bore and replate cylinder

cpk1054

cp m1054

cp c3144

1000 NCR-4150-5
Carrillo Yamaha Raptor 700 R Connecting Rod Rhino 700 FI Rod

Premium Carrillo 700 R Raptor connecting rod provides superior strength for extreme high performance and racing Raptor 700 engines. Designed with legendary Carrillo quality to give you an extremely strong and dependable replacement connecting rod at a reasonable price. Can be used as a stock replacement connecting rod as well as for high performance and racing engines, including big bore engines.

2006 - 2014 Raptor 700 Connecting Rod

YA-RAP7R>-05315N