CP Pistons Sport Bike Motorcycle Pistons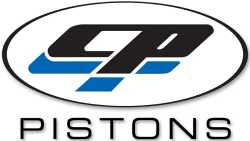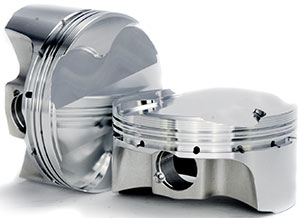 Campbell Enterprises is working hard to be the number one dealer of CP Pistons brand products both in the USA and Internationally. To reach that lofty goal we offer fast friendly customer service, technical assistance if you need help, and reasonable prices. In addition, we will do our best to beat any authorized CP dealers advertised pricing. Please use our online chat, call us, or e-mail today if you need any assistance with regards to CP Carrillo pistons.
CP Pistons is dedicated to producing the highest quality racing components in the industry. CP Pistons are for those wanting the absolute best possible forged piston for their high performance racing engine. CP Pistons supply components to top level competitors in NASCAR, Formula One, NHRA, IHRA, NMCA, CASCAR, the IRL and many other premier racing series. CP Pistons manufacturing is handled totally in house which enables them to produce a superior product. CP is committed to designing and producing the highest quality, best performing pistons on the market.
CP Motorcycle Pistons, for those that demand the ultimate in engine performance!
CP Pistons High Performance Sport Bike Motorcycle Pistons Catalog Index:
We are pleased to offer the entire line of CP Carrillo Pistons and connecting rods to our customers. You may click on the below links for more specific information on the forged pistons and rods for your particular engine. The below listings show a variety of standard bore pistons, big bore pistons, stroker pistons, high compression pistons, racing pistons and connecting rods and more.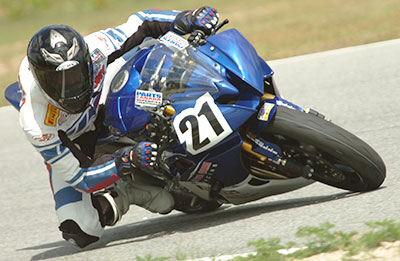 Honda Street Bike
Kawasaki Sport Bike
Suzuki Sport Bike
Yamaha Sport Bike Motorcycle Pistons
We here at Campbell Enterprises are proud to offer a superior product to our customers and when it comes to pistons, CP Pistons offer the best possible quality, durability and performance. CP pistons are great for high performance sport bikes, drag racing and road racing bikes. CP forged motorcycle pistons are available for normally aspirated, nitrous oxide assisted, turbocharged and supercharged engines. We also offer custom CP pistons so if you do not see the application or piston specs you need please contact us.
If you do not see your engine type listed please feel free to contact us for assistance. CP Carrillo is constantly expanding their product line. We update our online CP catalog as often as possible. If you need a piston set with specs that you can not find, please contact us. We will first check to see if there is a new part number available that meets your requirements. If not, we will be happy to assist you with a set of CP Carrillo custom made pistons for your specific application.
If you need further info or help with any CP Carrillo Pistons or connecting rods please contact us and we will be happy to help.
CP Pistons Online Catalog Home Page