CP Pistons Forged CP Piston Kits Automotive Dirt Bike Motorcycle & ATV Racing Pistons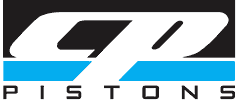 Campbell Enterprises is working hard to be the number one dealer of CP Pistons brand products both in the USA and Internationally. To reach that lofty goal we offer friendly customer service, technical assistance if you need help, fast shipping and reasonable prices. In addition, we will do our best to beat any authorized CP dealers advertised pricing. Please use our online chat, call us, or e-mail today if you need any assistance with regards to CP Carrillo pistons.

FREE SHIPPING on CP Carrillo Pistons for a Limited Time!
For a limited time we are offering FREE standard ground shipping on all CP Pistons brand pistons and piston sets shipped to an USA address. We are also giving heavily discounted International shipping rates during this promotion.
CP Pistons, for those that demand the ultimate in engine performance!
CP Pistons is dedicated to producing the highest quality racing components in the industry. CP Pistons are for those wanting the absolute best possible forged piston for their high performance racing engine. CP Pistons supply components to top level competitors in NASCAR, Formula One, NHRA, IHRA, NMCA, CASCAR, the IRL and many other premier racing series. CP Pistons manufacturing is handled totally in house which enables them to produce a superior product. CP is committed to designing and producing the highest quality, best performing pistons on the market.
CP Pistons Catalog Market Segment Quick Jump Links:
If you are looking for CP Carrillo connecting rods, they are on our site here: CP Carrillo Connecting Rods Catalog
We here at Campbell Enterprises are proud to offer a superior product to our customers and when it comes to pistons, CP Pistons offer the best possible quality, durability and performance. CP Carrillo pistons are great for high performance street cars, drag racing, circle track racing, road racing, endurance racing, motocross, off road racing engines, marine engines, ATV, dirt bikes, street bikes, Harley engines and more. CP forged pistons are available for normally aspirated, nitrous oxide assisted, turbocharged and supercharged engines. We also offer custom CP pistons so if you do not see the application or piston specs you need please contact us for assistance.
CP Carrillo Master CP Pistons Catalog Index
Listed below are links to access in depth information on all forged CP pistons available. CP Carrillo is constantly expanding their product line. We update our online CP catalog as often as possible. If you need a piston set with specs that you can not find, please contact us. We will first check to see if there is a new part number available that meets your requirements. If not, we will be happy to assist you with a set of CP Carrillo custom made pistons for your specific application.
CP Carrillo Automotive Pistons and Marine Pistons
The below listings show a variety of standard bore pistons, big bore pistons, stroker pistons, high compression pistons, and many other combinations.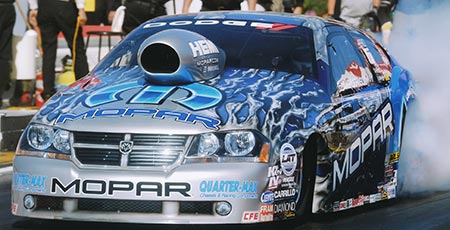 CP Pistons US Domestic Engine Pistons Catalog Index Automotive and Marine Pistons
Buick CP Pistons
Chevy Small Block CP Pistons
350 Chevy
400 Chevy
LS Series
Chevy SB2.2
Chevy Big Block
Ford Small Block
Mopar Chrysler Dodge Plymouth
NHRA / IHRA Legal Stock Replacement Pistons
All Engine Makes - Stock Eliminator Accepted Pistons
---
CP Sport Compact Performance Pistons Catalog

Click Here to view the Sport Compact performance parts catalog which includes kits for all of the engines listed below.
Acura
B18 Block using B16A or B18C Cylinder Head
B18A1 and B18B1
B18C1
B18C5
Acura / Honda
B-Series
B16A
K20A K20A2 and K20A3
K20A and K20A2
K24
Dodge
Eagle
Ford
Duratec 2.0L
Duratec 2.3L
Honda
D16A6
D16Y7
D16Y8
D16Z6
F20C
F22C
H22
H23
L15A VTEC Fit and Jazz
Hyundai
2.0L 4B11T
Tiburon 2.0
Beta 1 and Beta 1 2.0L
2.7 Delta V6
Mazda
Mini Cooper
Mitsubishi
Eclipse
EVO X 4B11
4G63
4G63 Stroker Pistons
4G64 with 4G63 Head
4G64 with EVO 8 or EVO 9 Head
6G72TT
Nissan
CA18DET
KA24 Turbo
RB25DET
RB26DETT
SR20DE and SR20DET
SR20VE and SR20VET
VG30DE
VG30DETT
VQ35DE
Scion
Subaru
BRZ
EJ20 WRX Pistons
EJ25 DOHC
EJ257 STI
Toyota
1NZFE
2JZGTE
3SGTE
5SFE
7MGTE
Scion TC
---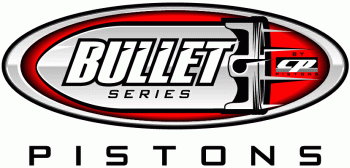 CP Pistons Bullet Pistons Catalog Index
Please click here: CP Bullet Pistons Catalog to view all of the info on the Bullet Pistons listed below.
Chevrolet
Small Block Chevy
Flat Top SBC
Dish Top SBC
Dome Top High Compression
Chevy GM LS Series
LS1 LS2 LS7 Dish Top Piston and Ring Sets
LS1 LS2 LS7 Flat Top Piston Sets
Big Block Chevy
BBC Flat Top
BBC Dome Top
Chrysler Mopar Dodge Plymouth
5.9L Magnum 360 408 Stroker Pistons
5.7L and 6.1L Hemi Pistons
Ford Mercury
Ford / Mercury Small Block
Dish Top SBF 302 Stroker Piston Sets
Flat Top 302 331 347 351 408 Piston and Ring Sets
Ford / Mercury Big Block FE and 385 Series
429 460 Dish Top Pistons
429 460 Dome Top High Compression Pistons
Big Block Ford 390 428 429 460 Flat Top Pistons
Holden
Holden Forged Piston and Ring Sets Dish Top
Oldsmobile
Oldsmobile Pistons 350 455 Olds Pistons Olds Stroker Pistons
---
CP Powersports Pistons
CP Pistons Off Road Motorcycle Dirt bike Pistons and ATV - Quad Racing Piston Kits
Arctic Cat

Can Am ATV

Can AM DS450X Quad Pistons

Honda ATV - Quads

TRX300 EX
TRX400 EX
TRX450R
TRX 700 XX

Kawasaki ATV - Quads

Kawasaki KFX 400 ATV
Kawasaki KFX 450 ATV
Kawasaki KFX 700 ATV
Kawasaki Prairie 700 ATV
Kawasaki Brute Force 750
Kawasaki Teryx 750

KTM ATV - Quads

KTM 450XC Quad Piston
KTM 525XC Quad Piston

Polaris ATV - Quads

Polaris Ranger RZR Quad Piston

Suzuki ATV - Quads

Suzuki LTZ400 ATV Piston
Suzuki LTR450 Piston Suzuki Quadracer 450
Suzuki King Quad 700
Suzuki King Quad 750

Yamaha ATV - Quads

Yamaha Raptor 250 Quad
Yamaha Raptor 350 ATV
Yamaha YFM 350 Warrior ATV
Yamaha YFZ450 ATV
Yamaha YFZ450R Race Quad
Yamaha Raptor 660 ATV
Yamaha Rhino 660 ATV
Yamaha Raptor 700R ATV
Yamaha Rhino 700 FI ATV

Honda Dirt Bikes

CR125 2 Stroke
CR250 2 Stroke
CRF150R 4 Stroke
CRF250R 4 Stroke
CRF450R 4 Stroke
XR400R

Kawasaki Dirt Bikes

Kawasaki KLX 400
Kawasaki KX 125 2 Stroke Piston Kit
Kawasaki KX 250 2 Stroke Piston Kit
Kawasaki KX 250F
Kawasaki KX 450F

KTM Dirt Bikes

KTM 250SX F Piston
KTM 450SX F Piston
KTM 450XC-G Racing

Suzuki Dirt Bikes

Suzuki DRZ 400
Suzuki RM 125 2 Stroke Piston
Suzuki RM 250 2 Stroke
Suzuki RM-Z250
Suzuki RM-Z450

Yamaha Dirt Bikes

WR250F
WR450F
YZ 125 2 Stroke
YZ 250 2 Stroke
YZ250F 4 Stroke
YZ450F Piston Kit
---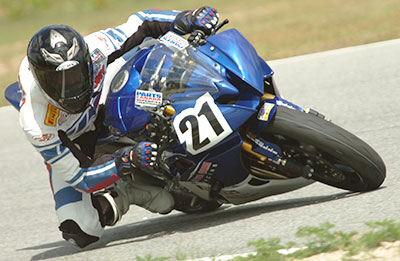 CP Pistons Motorcycle Street Bike Catalog Index
Click here to view the street bike and sport bike catalog which includes parts for the bikes listed below.
Honda Street Motorcycle
Kawasaki Street Bike
ZX12R Performance Pistons
ZX14 Ninja
Suzuki Sport Bike
GSXR 1000
GSX1300R Hayabusa
Yamaha Motorcycle Pistons for Street Bikes
Yamaha R1 Pistons Standard, Big Bore and High Compression
Yamaha R6 Pistons R6 Big Bore Pistons R6 High Compression Pistons
---
CP Pistons Harley Davidson Pistons Catalog Index
Please click here: CP Harley Catalog to view parts for the Harley Davidson model bikes listed below.
Harley Evolution
Harley Shovelhead
Harley Sportster Conversion
Harley Sportster XL
Harley Twin Cam Pistons
Harley V-Rod
Harley S&S Pro Stock
Harley Top Fuel
---
WaterCraft Pistons
Kawasaki UltraX Ultra 260X
Seadoo
Yamaha FX SHO
Back to Top CP Pistons Catalog Index Page
If you need further info on CP Pistons please contact us or you can click CP Carrillo if you prefer to visit the manufacturers home page.