CP Pistons Sport Compact Performance Catalog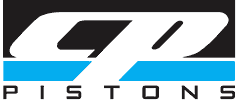 Why Choose CP Brand Pistons for your High Performance Sport Compact Car
Exhaustive Research and Development
CP Pistons is backed by some of the brightest minds in the high performance aftermarket. This select assembly of individuals gives them the experience required to explore angles not possible using traditional methods. By taking advantage of cutting edge software, CP packages together creativity, experience and proven technology to produce the finest performance parts available for your engine.

Their commitment to excellence continues to advance as the requirements of the high performance and racing aftermarket changes. This commitment led to the development of more forgings specific to individual applications, proprietary treatments for wrist pins and premium ring sets manufactured exclusively for CP Carrillo. Stringent research and development takes center stage to ensure that their products will exceed your standards.
Precision 3D Modeling
Each forging is designed using advanced 3D modeling software and is further refined through a rigorous Finite Element Analysis. 3D modeling gives CP the ability to check critical dimensions and component weights before manufacturing. This gives them the advantage of being able to produce the most durable and lightest part for your high performance sport compact engine.
AT CP, ALL PISTONS ARE CREATED EQUAL!
Whether you are a professional racer or a weekend warrior,
High performance street car driver, drifting enthusiast, road racer, drag racer, or professional competitor, CP prides themselves on providing the finest engine components available for your application.
All pistons at CP are put through a demanding quality control system and precise computerized machining, ensuring that your piston is the best piston available.
CP Standard features include:

Deep valve reliefs accommodate high lift camshafts
Larger valve reliefs for +1mm valve sizes
Custom skirt cam and barrel design
Accumulator grooves
High strength aluminum forgings
High performance rings included

Fully CNC machined and balanced to +/- 1 gram
Wrist pins included at no additional cost
Double pin oilers force fed from oil ring groove
Pick lock grooves for easy lock removal
Pin fitting included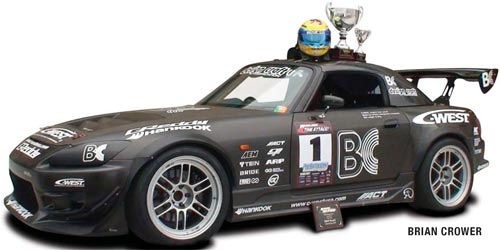 "CP has been the piston of choice since the inception of Brian Crower, Inc. We utilize their experience, expertise and state-of-the-art machining capabilities in all of the BC stroker kits manufactured and sold." BRIAN CROWER BC, Inc.
Sport Compact Performance Pistons Catalog Index
Acura
Acura - Honda
Audi - VW
1.8L 20V
1.8L 20V Stroker
2.0L TFSI
Dodge
Eagle
Talon
NOTE: For Talon engine pistons see the Mitsubishi listings as the Talon used Mitsubishi 420a, 4G37, 4G63 and 4G63 Turbo engines.
Ford
Honda CP Pistons
Hyundai
Mazda
Mini Cooper
Mitsubishi
Nissan
Scion
Subaru
Toyota
CP Pistons was begun to better service the requirements of high performance engine builders who desire to build engines of the utmost quality, precision and latest technology. By using proprietary tooling, dedicated machining tools and unique fixtures, CP's state of the art equipment produces superior quality pistons that will not compromise your expectations. The climate controlled inspection department used by CP Carrillo is the most advanced in the performance and racing parts industry.
Each engine part is engineered using sophisticated computer modeling to produce optimum part designs, while the use of cutting edge 5-axis machining capability enables the creation of a superior piston for any engine application. The multi-level inspection process and quality control programs utilized ensure that every part that leaves CP-Carrillo is manufactured to the highest standards. Making good use of over 200 years of combined industry experience, the sales and engineering staff continues to dedicate their efforts towards being the leader of forged high performance and racing piston development.
Here at Campbell Enterprises, we are proud to be a dealer for the full line of CP-Carrillo engine parts and look forward to assisting you with the rotating assembly components required for your next high performance engine project.