JW Performance Racing Automatic Transmissions and Performance Transmissions
JW Performance Transmissions line of automatic transmissions, high stall torque converters, transbrake, Ultra Bell, Ultra Case, The Wheel, overhaul kits, valve bodies and more are available from CE and all at great discounted prices. We have been using and selling these high quality parts from JW since the mid 1980s and have found them to be tough, dependable, consistent and great at improving the performance of our customers vehicles. Whether you have a restored muscle car, a quick street strip car, or an all out drag, oval track, or other type of racing vehicle, we have the JW Performance Automatic Transmission parts to help you improve performance and win races.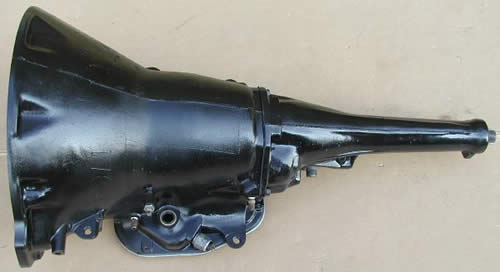 We offer the full line of automatic transmissions, torque converters, valve bodies, Ultra bell, Ultra case, transbrakes, overhaul kits and more from JW Performance Transmissions. This includes HP and racing transmissions, high stall torque converters and parts. Please click on the links below for more info and pricing on high quality JW Performance Transmission parts and products.
JW Performance Transmissions Index
Racing SFI Bellhousings and Engine Swap and Adapter Bellhousings
Racing Powerglide Transmission Case
Racing Turbo 400 Transmission Ultra Case
High Performance and Racing High Stall Torque Converters
JW Performance Crate Transmissions
SFI Approved Transmission Shields
In addition, we also carry the Mopar Performance line of transmission parts. This includes manual and automatic transmission parts. These included flywheels, clutches, automatic transmission deep pans, clutch forks and much more. Please click the below link for further info on these items.